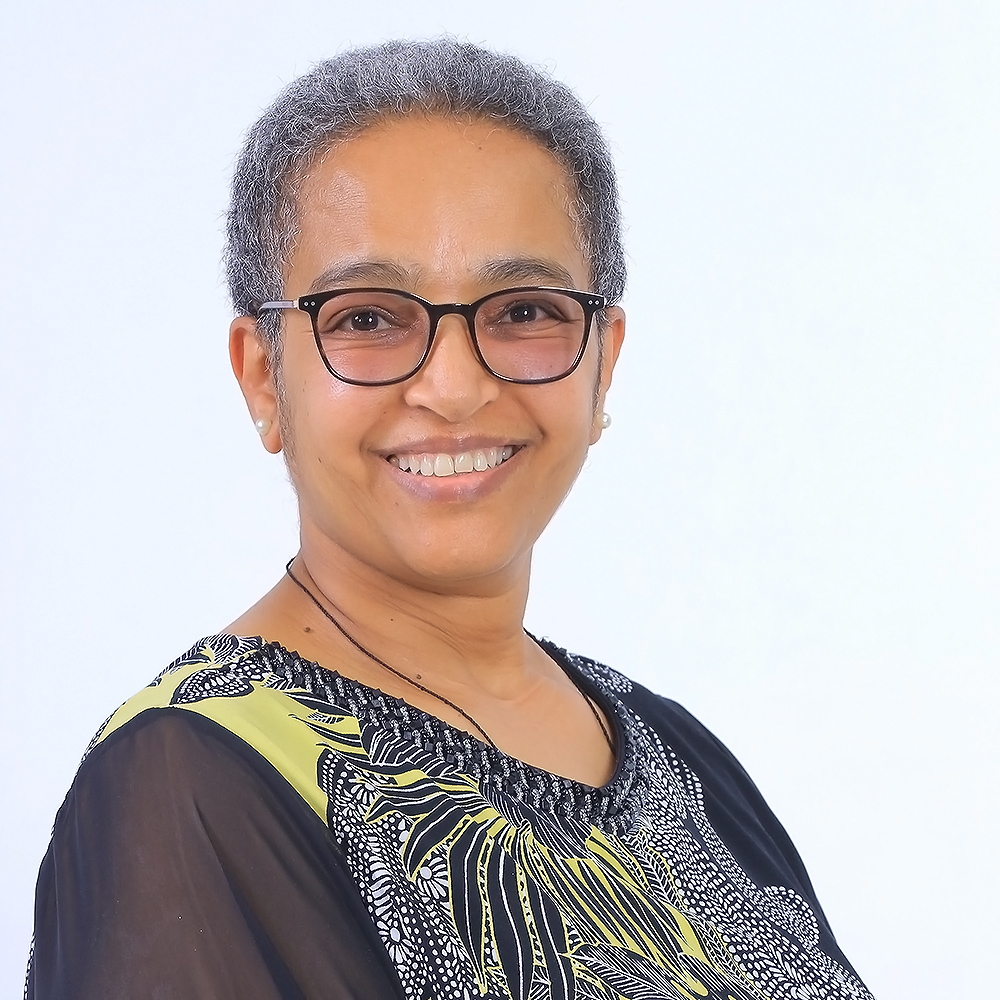 Meselech Seyoum
Country Director
Meselech has a Masters in Transformational Leadership and Change from the University of Greenwich in United Kingdom and a BSc in Nursing from Dorothea Christian Erxleben Medical School in Germany. She worked as Health Team Leader and Relief Program Coordinator for Food the Hungry International Ethiopia for eight years. She also served as Health Unit Coordinator for Water Aid Ethiopia. Meselech worked for Water Action as Hygiene and Sanitation Team Leader and Fundraising and Communications Service Manager where she designed Water, sanitation and hygiene promotion programs and community development and conducted workshops and seminars geared towards increasing the awareness of decision makers, donors, field staff and communities. Before she joined Healing Hands of Joy in August 2016, Meselech worked as Director of Strategic Support for Water Aid Ethiopia for eight years.
Elisabeth Getachew Teffera
Head of Programs
Elisabeth is a dedicated Project Manager with experience in project designing, implementation and management which gave her rich expertise in running quality programs and projects. Her strengths include documenting, reporting and getting publicized successes and lessons from different interventions. Among many others, she managed projects and programs funded by EU, DFID, World Bank multi-trust fund, Plan International Ethiopia, USAID, UN WOMEN and ActionAid Ethiopia.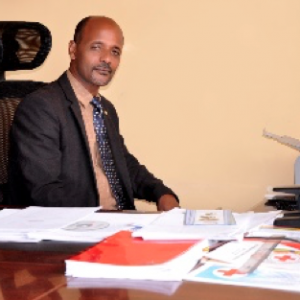 Temesgen Asmare
Finance & Admin., Head Office
Temesgen has 22 years of experience and background in accounting, finance and administrative roles. He holds a Bachelor's of Arts in accounting and has assisted HHOJ with all financial support in the country. He helps budget development, management and monitoring of specific projects and programs of Healing Hands of Joy.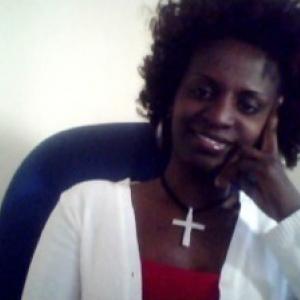 Senait Tarekegn
Regional Technical Advisor, Mekelle
Senait graduated with a BA degree in General Management and Masters in public health (MPH) and worked for 9 years at the Mekelle University, College of Health Sciences. She gained experience working in different areas and was also a team leader in supporting students and providing services at the Health Center, providing counseling and advising on reproductive health, gender-related issues, environmental health, and coordinated activities in health education.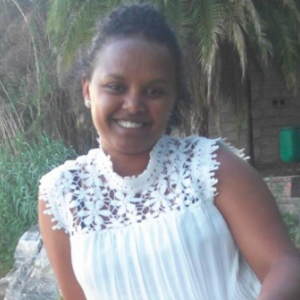 Lidet Kassie
Regional Technical Advisor, Bahir Dar
Lidet Kassie Bizabih has a BSC Desgree in Public Health from Hawasa University and a Masters in Public Health (MPH) from Bahir Dar University. Lidet recently joined Healing Hands of Joy Bahir Dar Center as a Project Manager and Health trainer. Since 2018 Lidet has been serving as Reginal Technical Advisor of the Bahir Dar Center.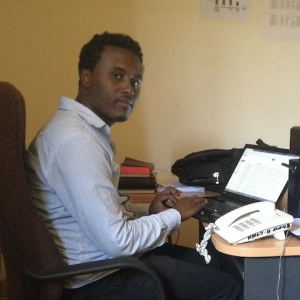 Shimelis Mitiku
Regional Technical Advisor, Hawassa
Shimelis has a rich experience on Maternal, New born and Child Health intervention areas;  disease prevention and promotion programs. He is very confident and practical,versed with experiences working in health facilities as clinical service provider and PHCU manager. For 8 years, Shimelis worked in government offices, under Ministry of Health(MoH);  and Non-profit organizations on different roles including Coordination, Management, and Implementation of various health programs in the area of Basic Emergency Obstetric and New born care, Family planning, Fistula, Adolescent and Youth Sexual and Reproductive health,  Nutrition, Sanitation, Expanded Program of immunization and Integrated community childhood case management. Shimelis joined Healing Hands of Joy in June 2015 as a Regional Director of the Hawassa Center.  He has BSc in Compressive Nursing and Masters on Public Health.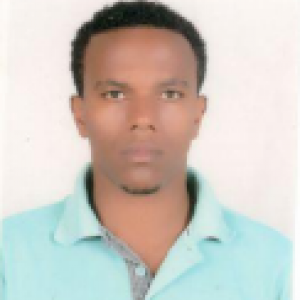 Anteneh Workie
Project Officer, Bahir Dar Center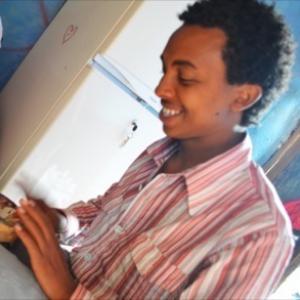 Zewdie Nigus
Program Officer, Hawassa Center
Zewdie grew up in S.O.S. Hermann G. Children's Village and stayed there for 16 years. He studied Social Anthropology at the University of Gondor. He started working at Healing Hands of Joy shortly after graduation and likes his job very much. He was responsible for several roles including messenger, cashier, and guard, and makes sure things are running smoothly at the center. In 2018 Zewdie began working as Program Officer at HHoJ's Hawassa Center.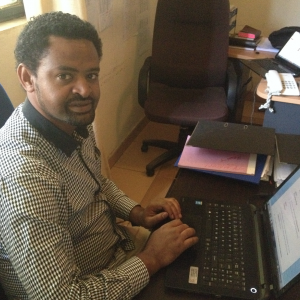 Tatek Tesfaye
Finance & Admin, Hawassa Center
Tatek has an MBA in Business Administration with specialization in Finance and a BA in Accounting. He joined HHOJ's Hawassa center in July 2015 as Finance Administrator. His previous work experience includes positions of Senior Financial Analyst at OMO Micro Finance Institution and Senior Project Accountant at Ethiopian Kale Hiwote Church Dilla Medan ACTS Projects. Tatek is very passionate about Engaging in Community Development Activites.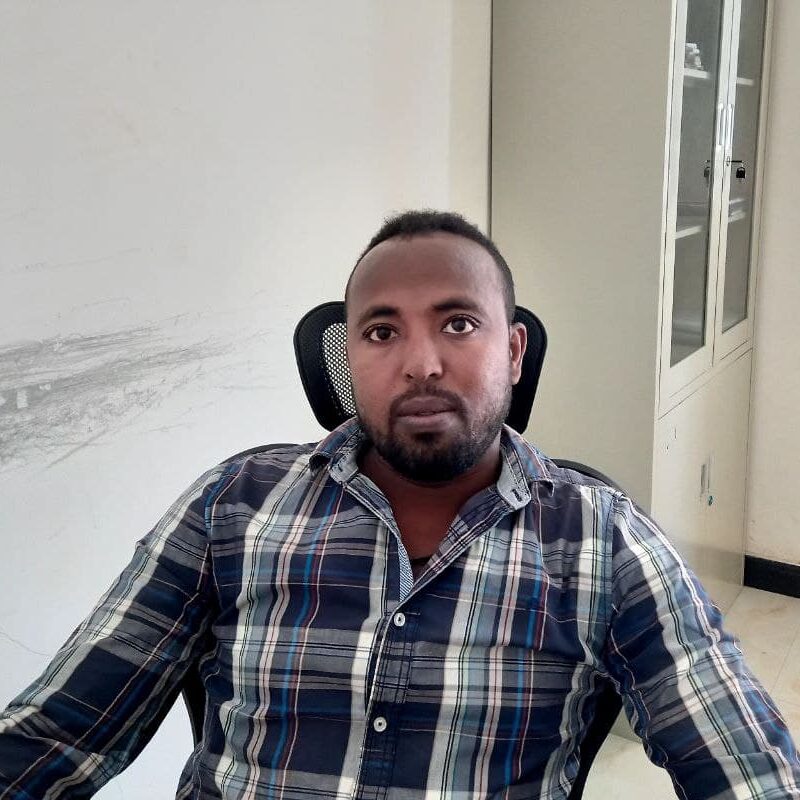 Wudineh Belay
Finance Officer, Jimma Center
Wudineh received his BA in Accounting from Bahirdar University in 2006 and MBA from Jimma University in 2018. He got vast experience while he has been working on different posts including head of Procurement and Finance, funding coordinator, and accountant posts mostly in the Ethiopian Pharmaceuticals Funds and Supply Agency (PFSA) Ethiopia. He serves HHOJ as a Finance Officer at Jimma Centre.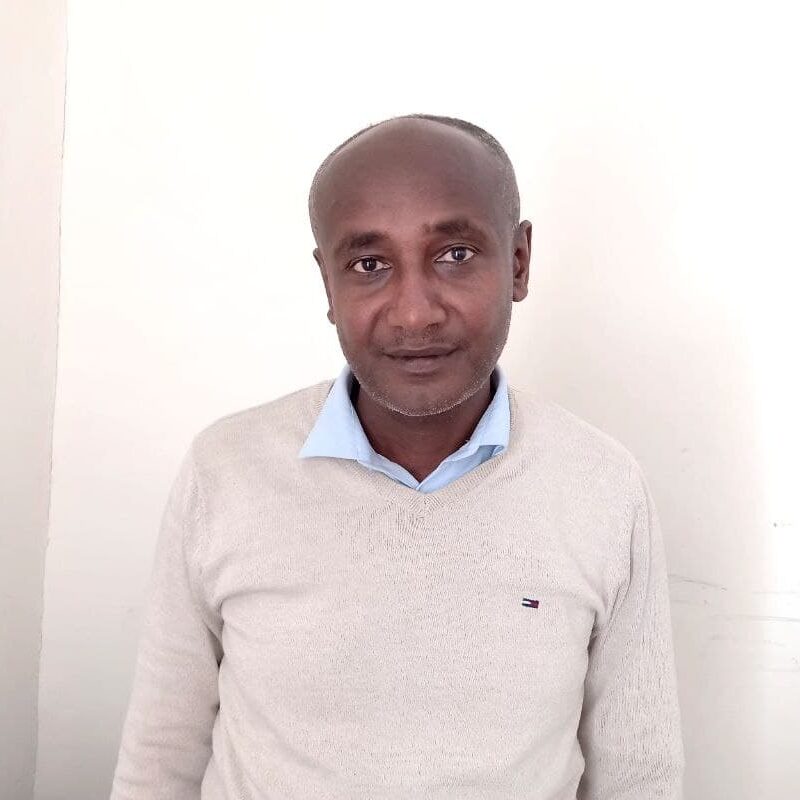 Zerihun Bayabil
Zerihun has a Masters in General Public Health from Metu University in 2018, Ethiopia; MBA from ASHLAND University with Leadstar College of Management and Leadership, Ethiopia in 2018; BSC in Public Health from Jimma University, Ethiopia in 2011; and Diploma in Midwifery from Asella Health Science College, Ethiopia in 2006. He has more than 13 years work experience at health facilities and specific to Obstetric fistula. Before he joined HHOJ in 2021, he worked as Obstetric fistula prevention officer and midwives mentor for Hamlin Fistula Ethiopia Mettu Centre for nine years. Zerihun is passionate about supporting women affected by obstetric fistula.
Lensa Dula
Project Officer, Jimma Center
Lensa has MSc in Public Health from Jimma University in 2021; BA in Sociology and Social Work from Jimma University in 2015; and Diploma in clinical nursing from Nekemete Nursing College in 2006. She has an ample of work experience in maternal health service and project management in different NGOs including her Project Assistant role in Amref Health Africa, and Psychosocial Support Coordinator in ICAP Ethiopia.Lensa is currently working as a Project Officer in HHOJ Jimma Centre.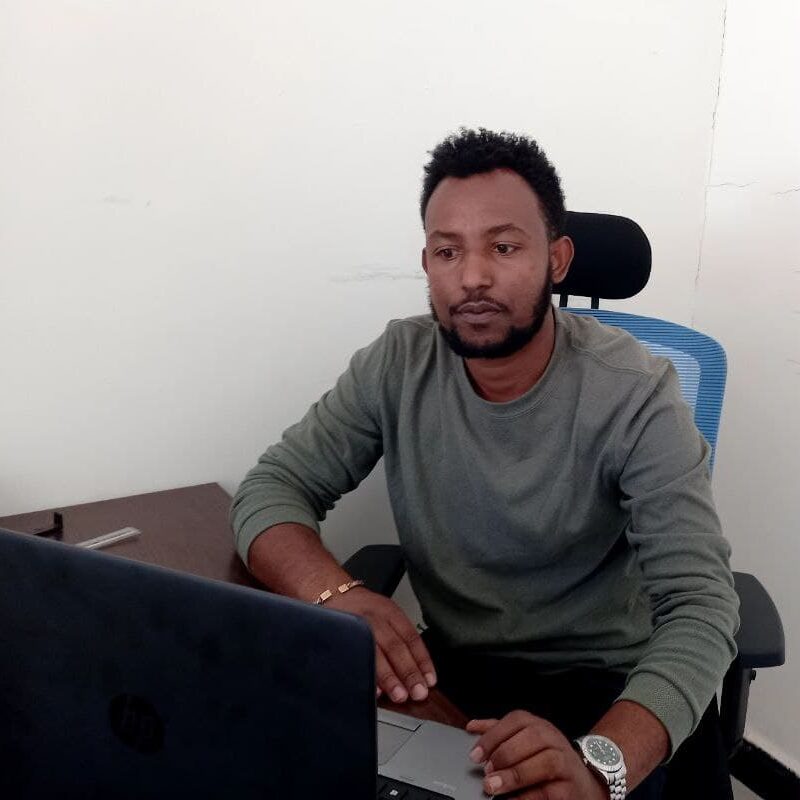 Aseffa Gonfa
Community Outreach Officer, Jimma Center
Aseffa graduated with BA Degree In sociology From Haramaya University in 2014. For the last seven years, he has been working in different government and non-governmental Organizations. These include his role as Project Officer in the Ethiopia Red Cross Association; Children's Affairs Officer in Ethiopia Ministry of Women and Children; and his recent role, project officer, at SOS children's village Jimm Program. Through all these, he acquired an expertise and experience in areas of project life cycle management, women's Empowerment and child protection. Currently, he is working as a Community Outreach Officer in HHOJ Jimma Centre.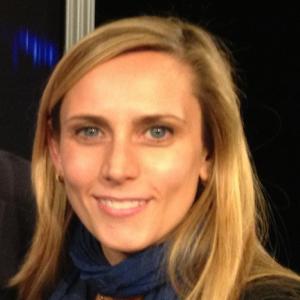 Allison Shigo
Co-Founder & CEO
Through her travels to Ethiopia working on the Emmy Award winning documentary, A Walk to Beautiful, a film following the lives of five Ethiopian women who have suffered from obstetric fistula, Allison witnessed firsthand the need for an organization that works with the Ethiopian community to ensure all women suffering from obstetric fistula are reintegrated into their communities, receive psychological care, education, support and the means to be productive post-surgery. In 2009, she founded Healing Hands of Joy (HHOJ) a non-profit dedicated to serving the needs of women with obstetric fistula and currently serves as Executive Director. Working with a team of Ethiopian advisors and staff Allison developed the HHOJ program and Safe Motherhood Ambassador Training pilot project to transform and improve the lives of former fistula patients. In the US she is working side-by-side with the world's leading fistula related international organizations in an effort to eradicate fistula and galvanize change. In 2011, she was selected to present the outcome and experience of her work with HHOJ at the International Obstetric Fistula Working Group's annual meeting. Her vision is to see the Safe Motherhood Ambassador Training program change fistula patient's lives around the world and prevent more women from suffering needlessly.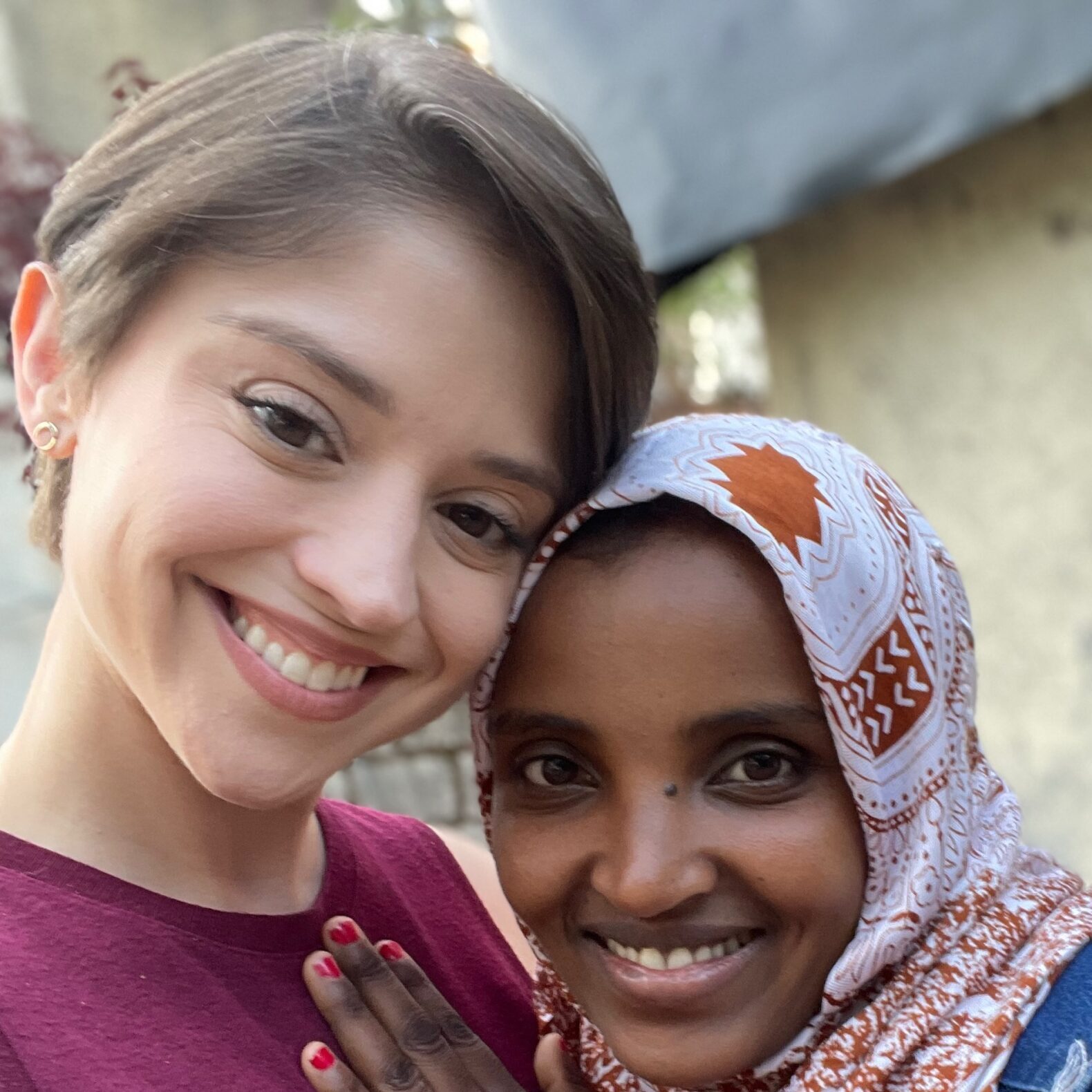 Rachel Ayers
Operations and Development Manager
Rachel Ayers is a Charlotte NC native. She is an alum of Charlotte Christian school, and received her education from both USC and UNCC in journalism and women's studies. Rachel spent two summers preparing for and serving in Ethiopia with SIM, including work in a local village health clinic in central Ethiopia. She brings with her 7 years of experience in both HR and office management in the personal health and wellness industry in Charlotte.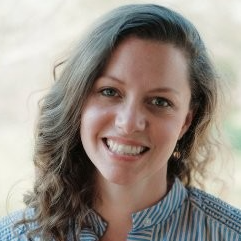 Heather Mott
Foundation Relations and Grants Manager
Heather first became aware of, and an admirer of, Healing Hands of Joy when working with their partner Ethiopiaid UK.
Inspired by their holistic approach and deeply moving mission, she is excited to join their team. With over 20 years of professional experience in communications, events, fundraising, marketing and operations from both the for profit and non-profit worlds, Heather hopes to expand the potential for HHoJ to transform lives for women in Ethiopia. Heather studied at both the University of Virginia and Columbia College and has worked for a variety of causes related to sustainability, international development and social justice. An innate passion for making the world a better place has inspired her to believe each gesture of kindness, done with compassion and dignity,
can collectively make a big difference.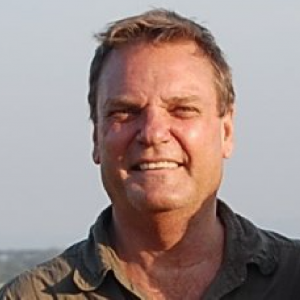 Dan Ward
Board Chair
Daniel Ward is the Field Operations Global Director at Large for Medical Teams International. (MTI). He has extensive Africa experience having grown up in Tanzania and has worked on development projects worldwide for over 30 years. He is an avid adventure seeker who has travelled to 79 countries.  Since joining MTI in 2011 he has managed the organization's response to Ebola in Liberia and significant refugee influx's in Uganda, Tanzania, Lebanon, Turkey and Bangladesh.
Prior to joining Medical Teams he worked in senior management positions with Christoffel Blindenmission (CBM) where he was instrumental in developing national prevention of blindness programs in numerous African countries in close collaboration with WHO and Ministries of Health. He was a champion for the cause of task-shifting in Africa that resulted in the successful training and deployment of clinical officers as cataract surgeons and orthopedic surgeons, greatly reducing prevalence of cataract blindness and neglected polio and club feet. He also was the co-founder of CCBRT in Tanzania and CORSU in Uganda.  Both organizations are recognized as leaders in the field of obstetric fistula (VVF) repair and rehabilitation.
Dan has a BA in Political Science from the University of Washington and an MPA from the Kennedy School at Harvard University. He serves on several non-profit boards and served for many years as the People's Warden of Children's Church in Nairobi, Kenya. He enjoys being with his three children and four grandchildren who live on different continents.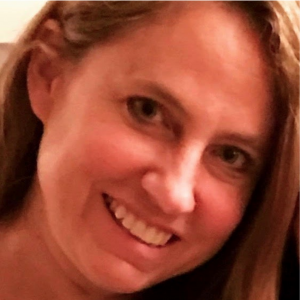 Amy Olson
Board Vice Chair
Amy grew up in a missions minded family in Southern California. She spent her formative years serving disenfranchised communities in Tijuana, Mexico and the Navajo reservation in Arizona. Her passion for understanding complex international development issues led her to earn a BA in International Studies from Pepperdine University and a MA in Liberal Studies with an emphasis in International Affairs from Georgetown University. Amy worked in The White House Office of National Service for President George H. W. Bush's "1000 Points of Light" initiative identifying and honoring outstanding volunteerism. In the midst of raising four kids, she founded the New York City chapter of Women of Vision serving as its Chair traveling to Mali and Bangladesh with World Vision. She has served in her community as a board member of The Bowery Mission's Women of Impact. She has also served on the advisory board of the Hamptons Music Sessions which brings kids from conflict zones to East Hampton, NY for music education. In 2014, she co-founded Global Closet LLC, a small business designed to empower women by promoting and selling artisanal goods made by women in the developing world. You can find her each week guiding school groups through the vast collection of The Metropolitan Museum of Art as a docent. She lives in New York City with her husband Jeff and their four kids.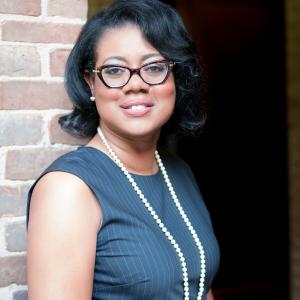 Kimberly Williams
Secretary
Kimberly Williams is a driven advocate with a wealth of experience caring for individuals in vulnerable situations. She is passionate and feels called to serve populations that are often overlooked and under served, including human-trafficking survivors. She is an active community volunteer, particularly with organizations that serve at-risk populations. Kimberly serves as a program coordinator at Christ Church Cathedral and a project coordinator at CHI St. Luke's Healthcare. A graduate of the University of Florida, a past member of the Junior League of Charlotte (Sustaining Member of the Junior League of Houston), and Brigid's Hope Mentor and Event Planner, Kimberly brings a wealth of resources and knowledge to any organization. Kimberly is married to Craig Williams and they have three children and live in Katy, Texas.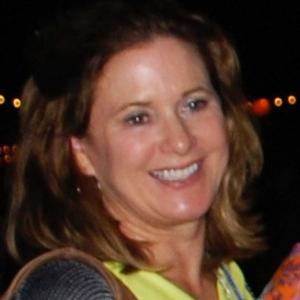 Susan Q. Goode
Treasurer
The focus of Susan Goode's work over many years has been children and families.  After a career in commercial real estate development, Susan has spent her time working in her community and in the world to better the lives of struggling families.  She spent several years serving as a community board member for The Department of Social Services and then engaged area churches to create foster adoption events to pair foster children with prospective adopting families.  She currently serves on the Board of Brookstone Schools, a private Christian school for under resourced children.  During her fifteen-year service to Brookstone she has worked in strategic planning and development.  On the international front, Susan serves as the World Vision liaison for her local partnership of Women of Vision, a group that supports World Vision projects world- wide.  In previous years she has served as International and Education Chair for that organization.  Susan received a BA in Economics and an MBA from the University of Virginia.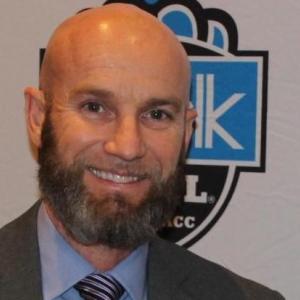 Keith Hendrix
Board Member
Keith Hendrix is the lead Partner of Blair, Bohlé & Whitsitt's audit and assurance services practice unit. Keith offers specific experience and a deep understanding of financial reporting and disclosure requirements for closely held organizations and publicly traded companies in the areas of manufacturing and distribution, technology, investments and not-for-profit. 
Keith is originally from Greenville, SC and is a magna cum laude graduate from the Moore School of Business at the University of South Carolina. He began his audit and assurance career with Ernst & Young and later transitioned to the private sector, spending 4 years as a Controller for firms in the manufacturing and technology industries. He returned to public accounting, serving as Audit Shareholder-in-Charge at the Charlotte office of a large regional CPA firm before joining the Blair, Bohlé & Whitsitt Partner Group in 2012. He maintains memberships in the American Institute of CPAs (AICPA) and the NC Association of CPAs (NCACPA).
Keith has lived in Charlotte since 2009. He has three boys, is an avid football fan and enjoys running. He is active in the community, having served and continuing to serve in various leadership roles with local organizations.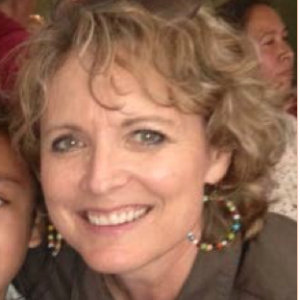 Cindy Breilh
Board Member
Cindy is currently the Executive Director of US Programs for Medical Teams International and is based in Redmond, WA. Prior to this role, Cindy served with World Vision US as the Executive Director for World Vision's National Leadership Council and five years as the National Director for Women of Vision.
Combining her education in nursing (University of Washington) and business (Seattle University MBA program), Cindy started her career as a nurse educator and entrepreneur, founding Video Education Associates (VEA), to provide continuing education for nurses and healthcare education for consumers. VEA produced the first training video in the US for the care of patients with AIDS and HIV and a 30 minute TV special, "Eat to Compete". Cindy subsequently worked in a medical technology business (Confirma Inc.) in cancer research, and served as Vice President of Strategic Solutions Inc., a technology consulting company.  She has worked in both for- profit and non-profit enterprises. Cindy has served on a number of non-profit boards including the Institute for Business Technology and Ethics, Bellevue Christian Schools, and Washington Engage, an anti-human trafficking organization.  She and husband Bob are also active in the Young Life ministry.
Cindy developed a keen interest in global women's issues, particularly leadership, health and economic empowerment and supported the gender equity space while with Agros International and World Vision.  She loves Ethiopia, has traveled there several times, including a Joy Trip with Healing Hands of Joy, and lived in Gondar, Ethiopia, for over three years as a young girl.   Cindy has three grown children and one delightful new granddaughter.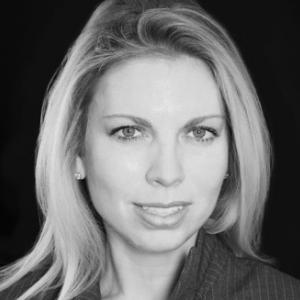 Leah Pedersen Thomas
Board Member
As a career social entrepreneur, the bulk of Leah's professional experience has focused on leading the creation of innovative finance solutions to drive economic development. Currently, Leah advises on M&A projects both domestically and in frontier markets. Most recently, Leah served as the CEO and Founder of mGood (a mobile platform for social causes to fundraise and launch awareness campaigns) until selling the company in 2014. Prior to mGood,Leah co-founded and served as the Director of NetGuarantee, where she created the first-to-market structured finance vehicle to hedge donor financing risks by issuing commercial payment guarantees that enable earlier production/delivery of life-saving health commodities to Africa. Leah started her career in Management Consulting, working at firms such as Accenture and Dalberg Global Development Advisors. She also worked on Wall Street as the Senior Director of AIG's Global Product Development where she launched some of the first micro-insurance products (in parts of Africa and India) and credit risk solutions for emerging markets. Leah studied International Economics as an undergraduate at the University of St. Thomas and graduated with a dual MBA from Columbia Business School and the London Business School. She was recently appointed as a Term Member at the Council on Foreign Relations (CFR).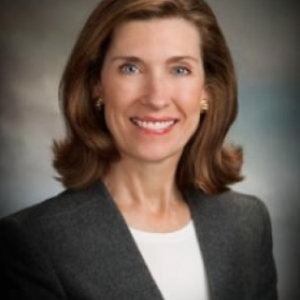 Susan Rankin
Board Member
Susan is a resident of Charlotte, NC and has a diverse background in business and community service. In addition to raising a family and serving as a deacon at Myers Park Presbyterian Church in Charlotte, Susan has also been a member of Women of Vision Charlotte for 12 years. She is also a member of the Board of Visitors at Wake Forest University's Divinity School. Her world travels include the Dominican Republic, Vietnam, and three trips to Ethiopia with both World Vision and Healing Hands of Joy.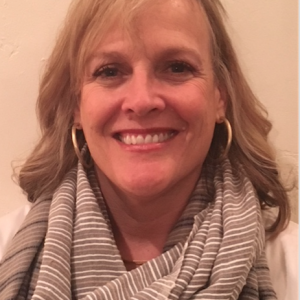 Terri Hart
Board Member
Terri grew up in New Mexico and Colorado before moving to North Carolina to attend Wake Forest University where she earned a B.A. in English and a J.D.  She is married to George, a physician, and they have 3 adult sons.  She has a passion for communicating God's love and compassion for vulnerable people, and His great invitation to His followers to be agents of reconciliation and redemption.  To that end, her community involvements have included serving as a Bible study teacher and small group leader to women and young mothers, serving on the Board of Trustees of Charlotte Christian School, and as Chapter Chair, and International and Education Chair of Charlotte Women of Vision.  Since 2003, Terri has led and participated in multiple trips to Ethiopia to engage volunteers with ministry there, most recently traveling with HHOJ to its centers in Mekelle and Bahir Dar.  She also had the privilege of climbing Mt. Kilimanjaro in 2016 to raise funds for HHOJ through the "Joy Climb."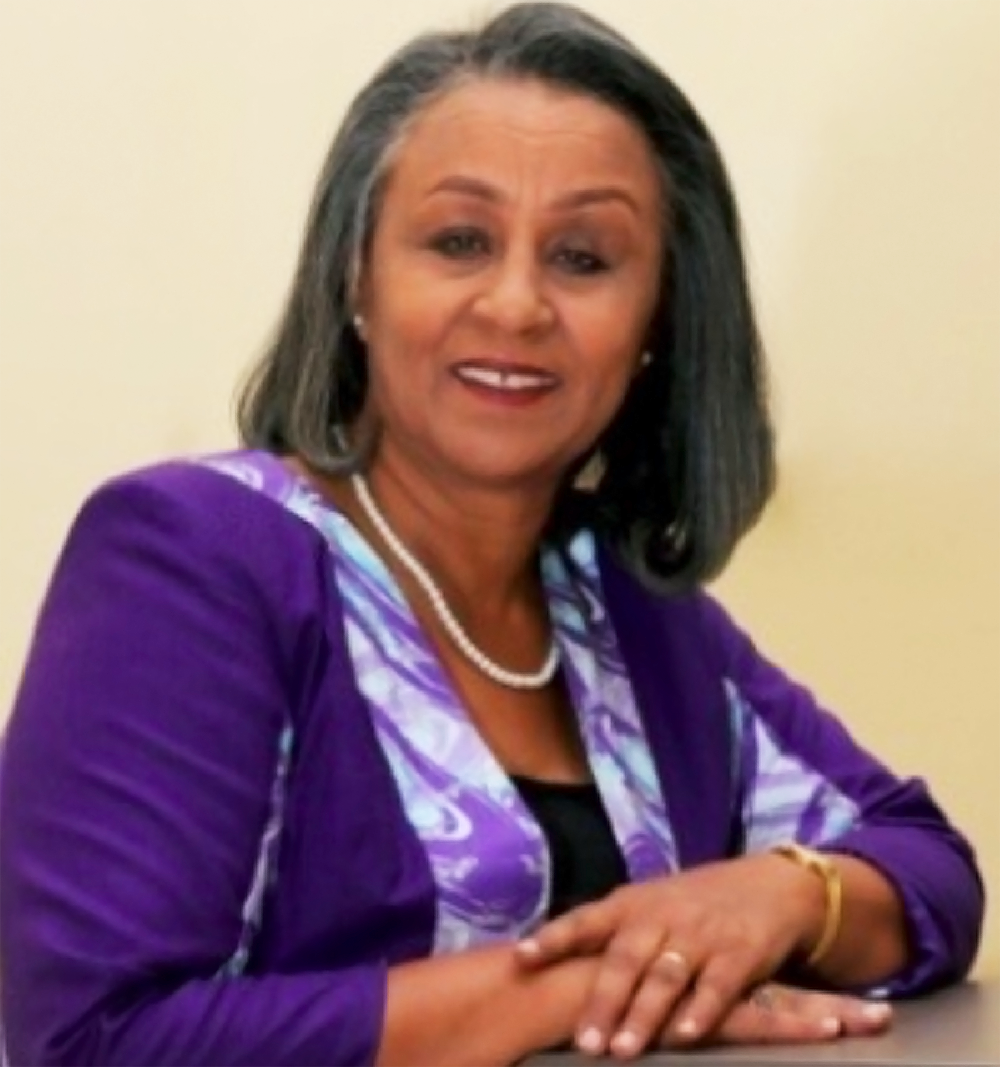 Nigest Haile
Board Member
Nigest is an activist in the promotion of women entrepreneurs, with particular focus to women exporters. She has 23 years experience working in the Ethiopian Ministry of Trade and Industry, at different capacities. In 2004, she founded CAWEE, a pioneer trade promotion organization working in the country, providing promotional and capacity building support service targeting women exporters.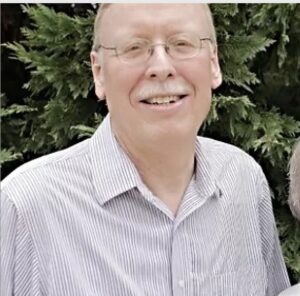 Tim Teusink
Board Member
Tim served as a physician, consultant, and educator in Ethiopia for 15 years. He served as SIM-Ethiopia's HIV/AIDS Prevention and Care Department Director during this time. He has extensive experience in women's healthcare as an HIV/AIDS educator with the Evangelical Theological College and the Ethiopian Graduate School of Theology in Addis Ababa, Ethiopia.